At Serenity Knoll Farm, our team is comprised of passionate individuals who are committed to creating a welcoming and enriching experience for our visitors. Each member of our staff brings unique skills, expertise, and a shared love for our mission of fostering community and connection through dance, food education, and more. We are proud to introduce you to our dedicated staff who make Serenity Knoll Farm the special place it is.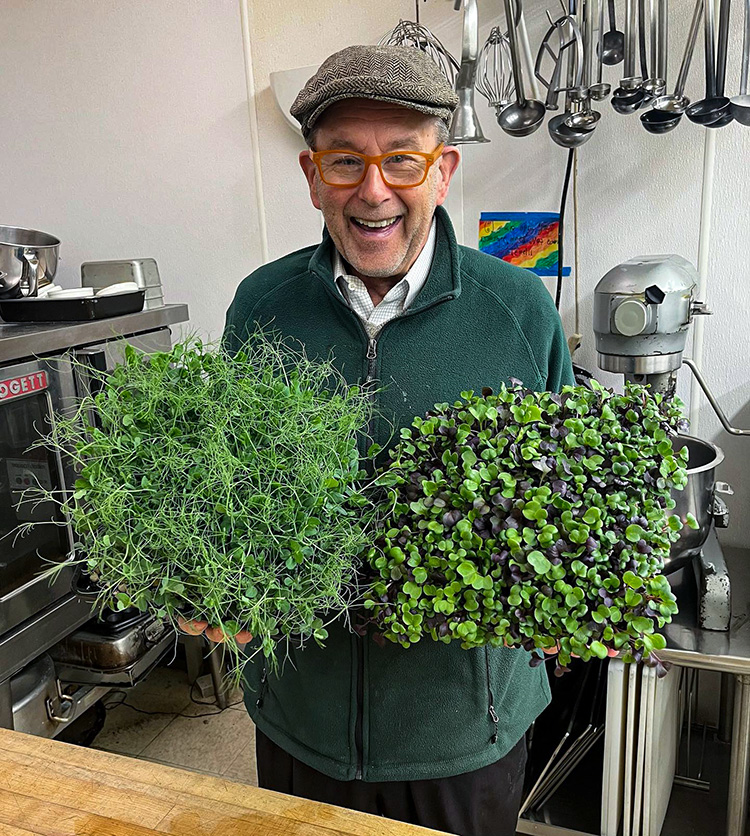 Owner • Operator • Farmer
David Wiley, a passionate farmer and community member, purchased the property that now houses Serenity Knoll in 2000. With a strong belief in fostering community, he began construction on the pavilion in 2012, laying the groundwork for Serenity Knoll Farm. David enjoys attending classes and expanding his cooking skills when he's not working on the farm. His dedication and love for the community are integral to the success of Serenity Knoll.
President Of Kitchen Operations
Sheridan Nice, the Culinary Program Director at Serenity Knoll Farm Cooking School in Jonesborough, TN, is an accomplished cooking instructor, personal chef, and former restaurateur. With training from esteemed culinary institutions such as La Varenne and the Culinary Institute of America, Sheridan's expertise spans a wide range of culinary disciplines. From owning successful restaurants to coordinating cooking tours in Europe, she has cultivated a deep passion for the culinary arts. As a full-time instructor and recipe developer, Sheridan brings her wealth of knowledge and experience to create engaging cooking classes for students of all skill levels. She also serves as a personal chef, catering to diverse tastes and preferences. Sheridan's commitment to culinary excellence is evident in every aspect of her work at Serenity Knoll Farm.